Another year for a host of mega towable toys to choose from for great fun and great rides out on the water. Once again we are looking forward to an exciting summer with thrills and spills (weather permitting) and loads of laughter watching the team getting a drenching.
We have multiple inflatable toys that everyone from the family can go on. There is no real age restriction to this activity, we've once had a 2 year old go on with his great, great grandma who was 90! So this is a great thing that is available to all.
This 10 minute activity lasts 10 minutes and is £10 per person.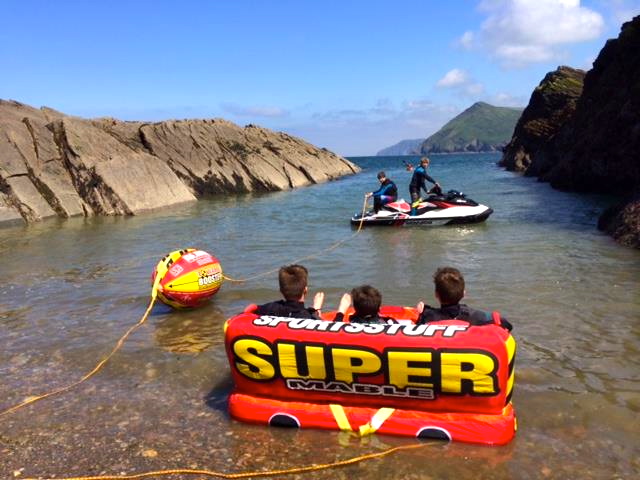 Something NEW for 2019...
The Banana Bus
Enjoy a 30 minute water experience with all the family for only £20 per person, with a maximum of 10 people. Ride the waves that the North Devon Coast offers, uncovering its secrets, seeing Verity and breath-taking hidden waterfalls. Perfect for birthday parties, stag/hen parties, or even just a party of one!