Watermouth Cove's Thrilling Jet Jet Boat Experience
A step up on the thrill factor from our Inflatable Towable Toy Rides – if you're feeling daring then this is the water sports activity for you. An experience where you can ride along with your friends or family on our NEW Jet Boat Experience from as little as £15 per person! You'll soon forget you're in England and be transported to sunny Spain when you're skimming across the North Devon coastline.
Witness the views of our beautiful North Devon landscape and be ready for thrills galore as you skim along our waters. It really is the most exciting way to explore the North Devon Coastline. These experiences are second to none - give one of our Jet Boat Experience rides a try and you won't regret it!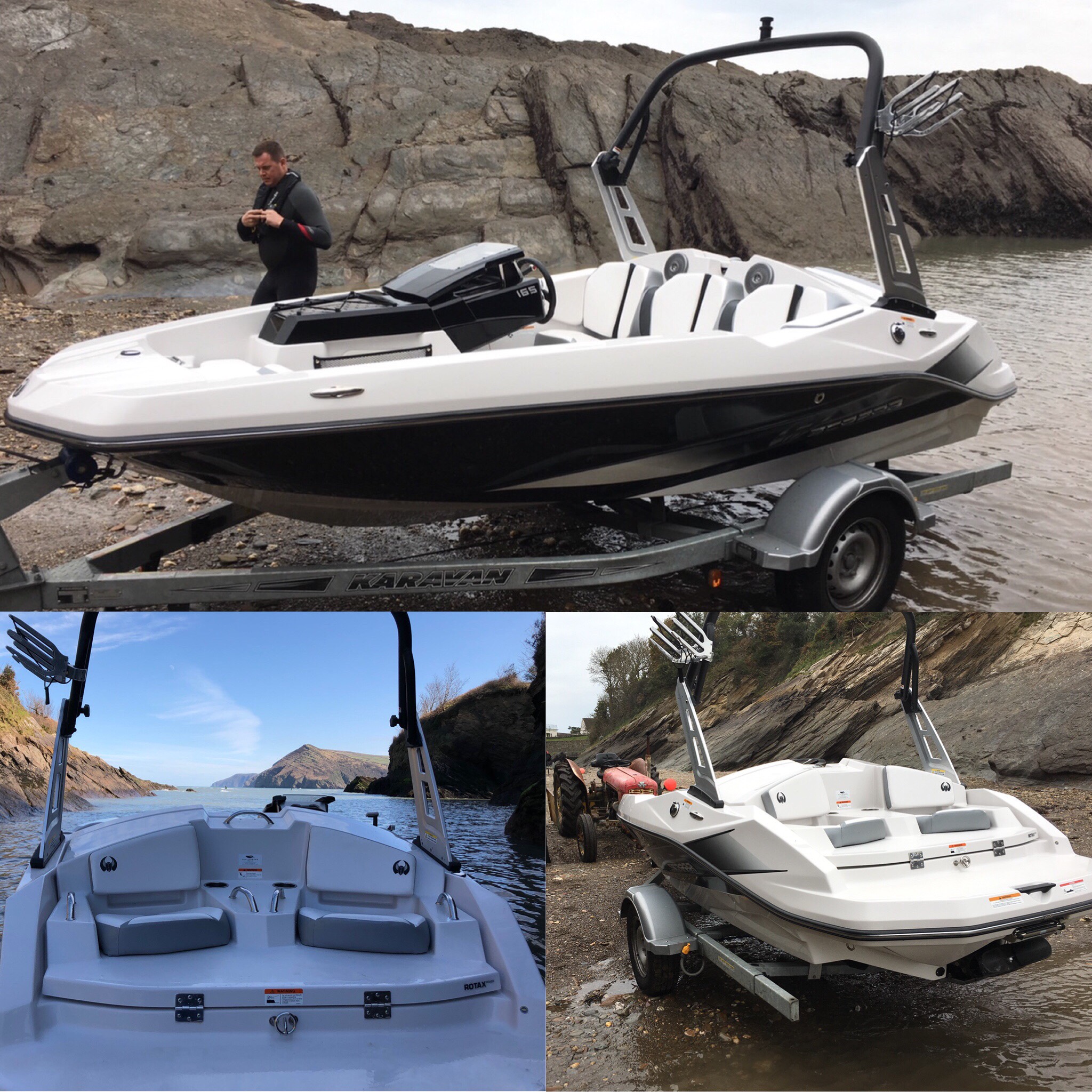 Our instructor for the Jet Boat Experience and Towable Toy Rides is a fully trained RYA – PW Instructor with extensive experience in most aspects of watercraft. You can be assured that you will get the best of the best! Our Jet Boat Master and his crew are passionate about their work, be it an adrenaline-fuelled Jet Boat Experience or just pulling fun inflatables.
As our Jet Boat Experience is one for the thrill seekers, please know you won't be coming back dry!! We recommend that you wear clothes that you don't mind getting wet. During this experience we provide buoyancy aids.
As much as our experience is for adrenaline junkies the beauty of it is that you are one to one with Jim, our Jet Boat Master, if you speak to him or the girls at reception beforehand he will be able to alter the experience, so you always feel comfortable, safe and 100% confident when out on the water. He will go through with you beforehand, the hand signals to go faster, slower, and to show that you're happy. Our goal is for everyone to have an experience they won't ever forget and be wanting to go again!
The Jet Boat Experience is available from May 4thand continues until our closing date of 28thSeptember 2018 – Please note that during the summer holidays we do not operate any water sports apart from Kayaks on Saturdays as this is our changeover day.
Prices, Times and Information
The Jet Boat Experience is £15 per person for 10 minutes.
They run every day apart from Saturdays during the school summer holidays.
Full payment is needed to book your slot.
Operating times vary.
It is open to not only our guests staying with us but the general public – there is a car park on site you can park – charges apply.
Maximum people per ride is four, minimum is two. They are bookable on the day and can either be booked over the phone on 01271 862504, or in reception.
Check out this video of Watermouth's New Scarab Jet Boat!
https://www.youtube.com/watch?v=FAqhk6hrdSk&feature=youtu.be